St. John of the Cross Parish congratulates Father Symolon for receiving the St. Gianna Beretta Molla Medal for his commitment to Pro-Life.  This medal was presented at the annual Archdiocesan Respect Life Mass on October 7 at the Cathedral of St. Joseph in Hartford Connecticut.
The parish family of St. John of the Cross is a Catholic Christian Community, dedicated to sharing our faith and deepening our love of the Lord Jesus Christ.  
Proclaiming God's Word through the celebration of Mass and the Sacraments is central to our identity. We strive through the ministries of the Church and the gifts of the Holy Spirit to nurture our faith in prayer, religious education and serving other needs within and outside our parish family.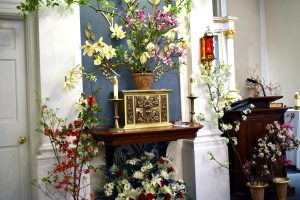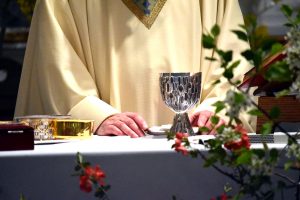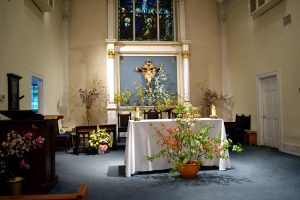 Get Involved
Volunteer opportunities within the parish community include liturgical ministries, religious education teaching and support, including our intergenerational Growing in Faith Together (G.I.F.T.) program, and community-enhancing activities, especially our annual Apple Harvest Festival, at which hundreds of parishioners volunteer each year.
WEEKDAY MASSES
8:00 AM Monday – Thursday
Every First Friday
WEEKEND MASSES
Saturday at 4:30 PM
Sunday at 8:00 AM, 10:00 AM
HOLY DAY MASSES
8:00 AM and 7:00 PM
However softly we speak, God is so close to us that he can hear us.