The parish family of St. John of the Cross is a Catholic Christian Community, dedicated to sharing our faith and deepening our love of the Lord Jesus Christ.  
Proclaiming God's Word through the celebration of Mass and the Sacraments is central to our identity. We strive through the ministries of the Church and the gifts of the Holy Spirit to nurture our faith in prayer, religious education and serving other needs within and outside our parish family.
**Ash Wednesday**
Masses
8:00 am; Noon; 7:00 pm

St. John of the Cross Church
Click Here:  Month at a Glance
~~~~~~~~~~~~~~~~~~~~~~~~~~~~~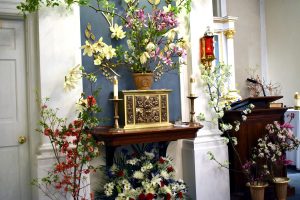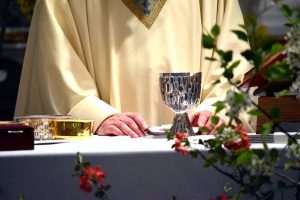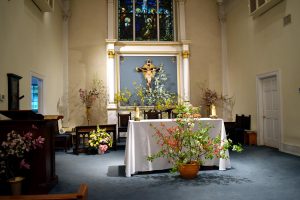 Get Involved
Volunteer opportunities within the parish community include liturgical ministries, religious education teaching and support, including our intergenerational Growing in Faith Together (G.I.F.T.) program, and community-enhancing activities, especially our annual Apple Harvest Festival, at which hundreds of parishioners volunteer each year.
Give Online
Your contribution goes to help our programs. You can donate to St. John of the Cross online at www.osvonlinegiving.com

WEEKDAY MASSES
8:00 AM Monday – Thursday
Every First Friday
WEEKEND MASSES
Saturday at 4:30 PM
Sunday at 8:00 AM, 10:00 AM
RECONCILIATION
Every Saturday
3:30 PM to 4:00 PM
(or by appointment)
HOLY DAY MASSES
8:00 AM and 7:00 PM
The soul of one who serves God always swims in joy, always keeps holiday, is always in her palace of jubilation, ever singing with fresh ardor and fresh pleasure a new song of joy and love.